Online Meeting of the General Council with the Coordinators of the Conferences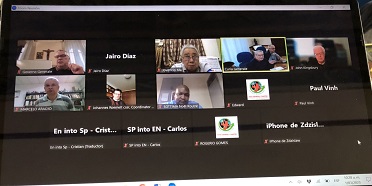 Fr Rogério Gomes, the Superior General, and the Council had a 3-day online meeting with the 5 Conference Coordinators. This meeting was from the 27th of February to the 1st of March 2023. The Meeting was held for 3 hours each day via zoom. The objective of the meeting was to plan for the 3rd Phase of the XXVI General Chapter which will soon be held in each of the 5 Conferences.
The meeting began with a time for suggestions and brainstorming so that the Coordinators could express their ideas and suggestions along with the Consultors General. At the end of this time of sharing a working plan was prepared and circulated the next day for discussion. This plan was studied and after suggestions were made it was further modified and presented on the 3rd day of the Online meeting. The final plan for the 3rd Phase was then approved unanimously by the Consultors and the Conference Coordinators. This plan will be used for the 3rd Phase meeting in all the Conferences beginning in North America in April and followed by South America, then Africa and Madagascar in May, Asia Oceania in August, and finally Europe in September, this year.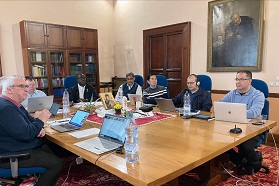 The Plan seeks to implement the Decisions and Directives of the XXVI General Chapter both in the conferences and in the individual units so that each conference and unit can prepare a plan of action for implementation in the Conference and Units for the next 6 years in the Congregation.
The General Council had a session listening to the Coordinators and their suggestions regarding fragile and vulnerable units in the Congregation and how to accompany these units together with some aspects of matters pertaining to each individual Conference.
The General Council will now prepare for the 3rd Phase using the approved plan and will work with the Conference Coordinators, their councils, and the Moderators of the General Chapter for a smooth functioning of each of the 3rd Phase meetings.
Joseph Ivel Mendanha, C.Ss.R., General Consultor