Consultors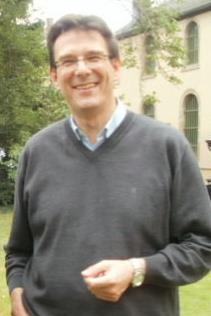 Johannes Römelt CSsR
was born 1960 in Salzgitter-Lebenstedt in Germany and grew up in Bonn. He did his theological studies at the CSsR-seminary in Hennef-Geistingen and in Madrid, first profession in 1980, ordination in 1987.
Doctor of Philosophy (Munich) 1996. He worked in new ways of parish mission (Stuttgart, Würzburg) and spiritual direction (Trier, Munich, Würzburg, Bottrop). 1996 – 2005 superior of the common formation community of the Provinces of Vienna, Munich and Cologne in Würzburg and formation director. Director of the theological digest "Theologie der Gegenwart".
Special interest in the dialogue theology / anthropology and theology / contemporary art. 2005 – 2011 in the community Jugend-Kloster Kirchhellen, a community of redemptorist and young lay people serving in youth ministry.
Since 2008 regional superior of the Cologne Region of the Province of St. Clemens. January 2011 elected as provincial superior of the Province of St. Clemens. Lives in the redemptorist community in Wittem, Netherlands.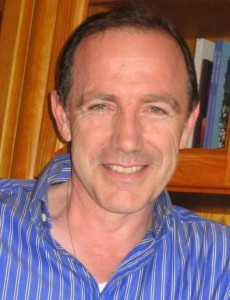 Pedro LÓPEZ CALVO CSsR
Pedro Lopez Calvo was born in Jayena (Granada) Spain, on 23rd July 1962. He had the first religious profession on 8th of September 1981. He was ordained as the priest on 20th December 1987.
He was working in a pastoral missionary group "Cesplam" from 1988 to 2008. He was the president of this group (12 years). He was preaching the popular missions in Spain and Latin America and in special way he devoted himself to youth ministry and to the preaching of spiritual retreats.
He was the member of the PJVR-team, of the Secretariat for Evangelization, the head of the NGO-Redemptorist, of Association for Solidarity and Redemptorist Volunteering. He was the Provincial Consulter for three years, the Vicar Provincial during six years and he is the Provincial Superior in the Province of Madrid since 2008.
On the level of religious life in Spain: he is the Chairman of the Center CONFER (CONFER – the Conference of Religious Institutes in Spain), the member of the General Council of the CONFER National.
He was working in various teams on the level of the Congregation of Redemptorists: he was the member of the General Secretariat for Evangelization (2004-2009), President of the Economic Commission for Academia Alfonsiana, and Delegate of the Superior General to accompany the young Redemptorists in francophone-zone in Europe.
On the European level of CSSR, he was the President of Region of South Europe, Coordinator of the Conference of Redemptorists of Europe (from November 2009 until June 2011). He is now the member of the Council of CRE and the President of the Secretariat for Evangelization in CRE.