New Missionary Initiatives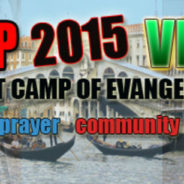 A preparatory meeting of the Redemptorists, volunteers and youth from Venice took place from May 11 to 14 . Participants of the REDCAMP 2015 will be going to the liturgical celebrations, catechesis and workshops at different churches in Venice. On St. Alphonsus Day (August 1st) they will be with a mission to evangelize on the streets and squares of the city – it includes Holy Mass and evening celebration as well. We invite you to Venice to our REDCAMP 2015! There are still seats available for all those who want to take part in REDCAMP 2015....
read more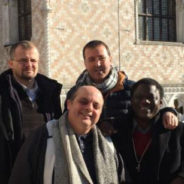 The Preparatory Commission for the next REDCAMP (Redemptorist Camp of Evangelization) met in Venice from 9th to 10th December 2014. There were 10 Redemptorists and Lay Co-workers from Italy, Poland, France, Portugal and Philippines. The meeting was organized by the New Missionary Initiatives Commission, which is part of the New Evangelization Secretariat of CRE. During the discussions there was an evaluation of REDCAMP 2014, which was held in Cracow. All the feedback helped to prepare and strategise for the 2015 project. The work was carried...
read more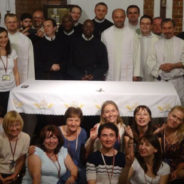 REDCAMP (the International Summer School of Evangelization) finished on the 2nd August in Kraków. We concluded the meeting by celebrating the Greek-catholic liturgy. For the first time this assembly was held under the auspices of the Conference of Redemptorist of Europe. Twenty-seven people from Poland, Slovakia, Czech Republic, Portugal, Italy and Spain took part in this meeting, but for one day the community was even more multinational when young Redemptorists – who were taking part in a Month of Spiritual Renewal in Tuchów –...
read more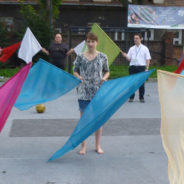 The International Summer School of Evangelization – REDCAMP (REDemptorist CAMP of evangelization) started on Saturday 26th of July. The school is under the patronage of The Conference of Redemptorists of Europe. The group of "The New Mission Initiatives" is in charge of this evangelization meeting in Poland. The aim of the meeting is to prepare evangelizators, who will find the new ways of evangelization in context of the modern Europe. The participants learn how to share faith with others and how can they become the builders of faith...
read more
This group reflects on: new ways of evangelization, new opportunities for parish missions and retreats, a new vision for our communities in order to give witness of God's presence among us, the new evangelization through inter-provincial communities, our participation in the New Evangelization of Europe (in the work and the proposals of the Synod for the New Evangelization), our participation in the "Year of Faith" in the Church, to gather the new evangelization initiatives, to promote them in the Redemptorist spirit, to...
read more