Social Ministry
 The working group on Social Ministry reflects on how we can make effective, the pastoral care of migrants and those from the margins of society who are often deprived of any pastoral help.
The group consists of following persons:
Fr. Winfried Pauly (San Clemente Province) – chairman
Fr. Urquizo Vasquez Guillermo Ulianov (France Province)
Fr. Ivan Levitsky (Lviv Province)
Sr. Renate Drexler MSsR (Wien)
Mr. Jelle Wind (San Clemente Province)
The group elaborated an understanding of Social Ministry.
The group has started an overview of different initiatives on Social Ministry.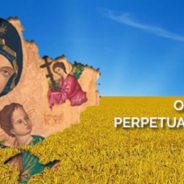 Interview in the magazine "Icono" (Spain) with Fr Taras Kchik, a 36-year-old Ukrainian Redemptorist. For the past few years, he has been a formator of Ukrainian students in Lviv and now lives in the Redemptorist community of Ivano-Frankivsk in the southeast of the country. "Every day begins with the stress of finding out which city was hit during the night", Fr Taras Kchik, CSsR. How has your daily situation changed since this siege began? This conflict has had a significant impact on our daily lives. Most of our houses have had to change how...
read more