Social Ministry
 The working group on Social Ministry reflects on how we can make effective, the pastoral care of migrants and those from the margins of society who are often deprived of any pastoral help.
The group consists of following persons:
Fr. Winfried Pauly (San Clemente Province) – chairman
Fr. Urquizo Vasquez Guillermo Ulianov (France Province)
Fr. Ivan Levitsky (Lviv Province)
Sr. Renate Drexler MSsR (Wien)
Mr. Jelle Wind (San Clemente Province)
The group elaborated an understanding of Social Ministry.
The group has started an overview of different initiatives on Social Ministry.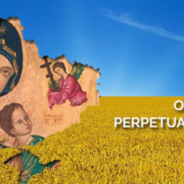 Redemptorist Fr. Taras Kchik offers an update on the situation in Chernihiv in "Ukrainian priest helps town that suffered Russian bombardment" by Crux Rome Bureau Chief Inés San Martín. According to the Chernihiv Regional State Administration, Chernihiv was surrounded and attacked for 40 days straight. At least 3,700 buildings were destroyed during the shelling and partial capture of the Chernihiv region by Russian troops. During the worst of the siege, the monastery housed as many as 58 people. Fr. Taras credits God's guidance for giving him...
read more