Ukraine: Redemptorists provide shelter for the needy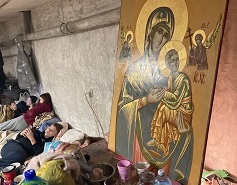 In the past few days, we have heard from several Confreres in Ukraine, as well as from the Missionary Sisters of the Most Holy Redeemer (Gars). Fr. Andriy Rak, C.Ss.R, the Superior of the Province of Lviv, has told me that so far, all are safe.
They are remaining close to the people among whom we serve, and in fact, they are welcoming refugees into our homes and churches to share what we can with them. These refugees include children as well as older persons. On Friday, we received the following pictures from our house in northeast Ukraine, near the border with Belarus.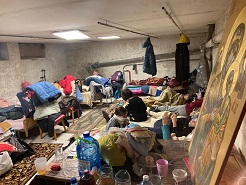 We continue to pray for them and for the many people who have been displaced by the bombs and airstrikes. We will continue to keep the Congregation updated as best we can. The situation is very unstable and changes by the hour.
Fr. Michael Brehl, C.Ss.R.
General Superior