Redemptorist Missionaries in Astorga: Welcoming the pilgrims on their way to Santiago
Tradition tells that St. Francis of Assisi himself traveled the Jacobean Route and passed as another pilgrim through Astorga. When the Bishop learned of his passage, he sent legacies to invite him to return, to which San Francisco responded by accepting a foundation of his younger brothers – the Franciscans – in that city.

From the Middle Ages, the convent of the friars will be a reference for the city and the Asturian diocese, especially for pilgrims, who receive the convent at their entrance to the city through the Puerta del Sol, neighbor of the Gothic convent in which the community resides. Currently the community of Redemptorist Missionaries offers a triple service in this convent: the church of Our Lady of Perpetual Help, the Redemptorist Museum and the house of San Alfonso, destined for the Christian Pilgrim Reception from the charism of Redemptorist Missionaries.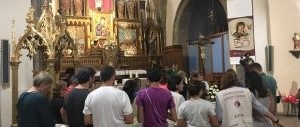 In unity with the Christian Reception Foundation on the Ways of St. James the Redemptorists offer pastoral care to pilgrims who pass through Astorga. The House of San Alfonso is an international community that offers the pilgrim peace, welcome, joy, rest, prayer and exchange of experiences. Inspired by the old monastic adage "Hospes venit, Christus venit", we become heirs of so many men and women who have found the presence of Christ on the pilgrims, listening to the words of the Gospel "because I was pilgrims and you welcomed me" (Mt 25).
In this way, the Redemptorists want to serve the men and women who make the Way, whatever their faith – but seekers of God and happiness –, and the Church, which sees in them the Savior who walks by our side, asks us that we may serve him and enrich us with his mysterious presence.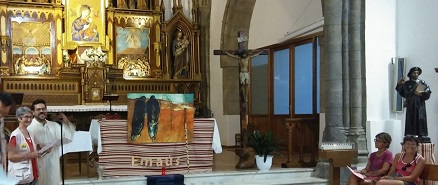 The house of San Alfonso offers a space for Christian reception for pilgrims, but it is not a public or private shelter for pilgrims' accommodation. The house opens the months of July and August and consists of lay missionaries, religious and Redemptorist priests of various nationalities. At 12:00 the Eucharist is celebrated daily in the Church of Perpetual Help, at 5:00 p.m. the reception service begins with the opening of the house and offers a coffee and gathering, small touristic tour of the city and dialogue with the pilgrims.