First Interprovincial Meeting of PIM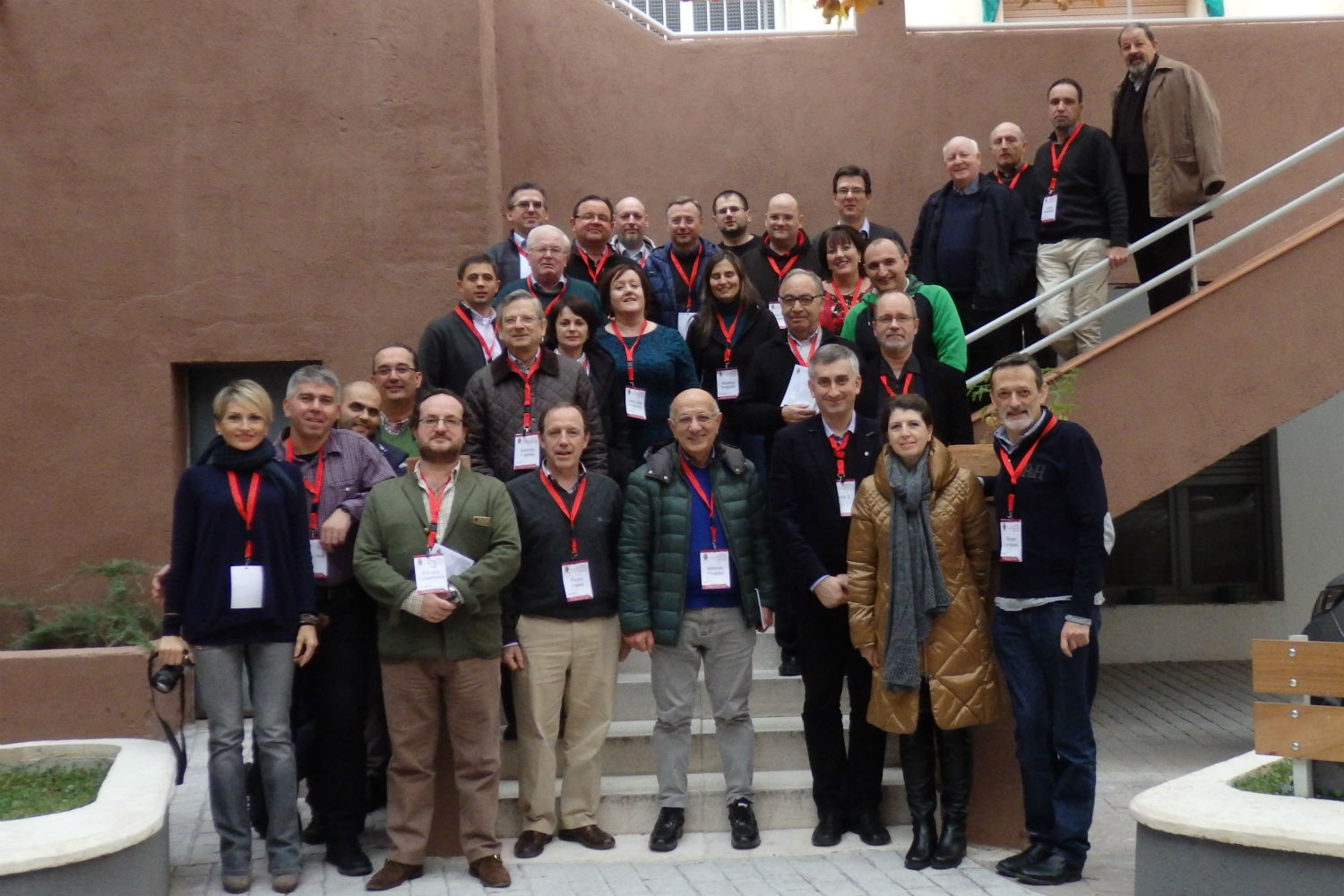 Thirty-three Redemptorists and lay people attended the first Interprovincial Meeting of Partnership in Mission of the CRE in Madrid from 11th to 13th December 2015. Ten of the fifteen Units of the Conference were represented at the meeting.
A warm welcome was extended to the meeting by the Redemptorist Community in Madrid and there was a positive atmosphere of sharing and celebrating our faith as a Redemptorist family.
Fr Martin Huk CSSR addressed the meeting with a presentation on "Shared Mission in the CSSR and in the Church today". Rafael Junquera MLSR gave a presentation on "The Redemptorist Lay: New ways of Being in the Church and engaging in Mission in society". Each Unit presented an overview of the different ministeries that they are currently engaging in and there was a richness in listening to and learning from shared experiences.
The strong presence and active partnership of lay men and women in the life and mission of the Redemptorists in Europe was evident from the presentations.

The following conclusions summarise our discussions:
1. As a Redemptorist family, we recognise the complementarity of our different vocations as lay and religious, and acknowledge that many men and women of goodwill have a desire to share our Redemptorist Charism
2. The importance of the presence of lay people in the field of Evangelization was highlighted because of their presence and their knowledge of the pastoral needs in society. The use of social media and new ways of Evangelisation must be a priority.
3. The many ways in which lay people are and can be involved in Provincial structures was discussed: Secretariats of Evangelization, Formation and Education, Finance, Communication and Social Media, Provincial Chapters, Popular Missions, Youth Ministry and structures of solidarity and commitment.
4. Clarification around terms and definitions relating to different forms of lay involvement with Redemptorists are necessary e.g., Friends of the Redemptorists, Redemptorist Lay, Lay Missionaries of the Most Holy Redeemer. It was recognised that different Units have different approaches to involving lay people and that people have different vocational callings as part of the Redemptorist family.
5. Each Unit should continue to reflect on the structures necessary to continue to promote greater Partnership in Mission. The importance of organising meetings at the CRE level was highlighted as well as organising meetings at regional level. Developing a common formation process for lay people was also noted.
6. The importance of encouraging greater co-operation between Units in projects such as Interprovincial Community in Albania, Camino Pilgrim house in Astorga and REDCAMP was discussed.
7. It was suggested that future P.I.M. conferences could include topics such as working in partnership with people of no faith and inter-religious dialogue.
PIM Commission