Curriculum vitae of the new Coordinator Fr. Johannes Römelt CSsR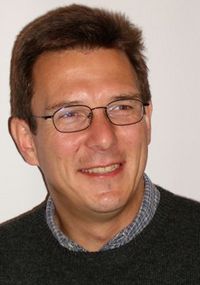 Fr. Johannes Römelt was born 1960 in Salzgitter-Lebenstedt in Germany and grew up in Bonn. He did his theological studies at the CSsR-seminary in Hennef-Geistingen and in Madrid, first profession in 1980, ordination in 1987.
He became a Doctor of Philosophy (Munich) in 1996. He worked on new ways of parish missions (Stuttgart, Würzburg) and spiritual direction (Trier, Munich, Würzburg, Bottrop). From 1996 – 2005 he was superior of the common formation community of the Provinces of Vienna, Munich and Cologne in Würzburg and formation director. He was also Director of the theological digest "Theologie der Gegenwart".
He manifest special interest in the dialogue theology / anthropology and theology / contemporary art. From 2005 – 2011 he ministered in the community Jugend-Kloster Kirchhellen, a community of Redemptorists and young lay people serving in youth ministry.
In 2008 he became Regional Superior of the Cologne Region of the Province of St. Clemens and in January 2011 was elected Provincial Superior of the Province of St. Clemens. At present he lives in the Redemptorist community in Wittem, Netherlands.
Father Johannes was appointed by the Superior General on 16 September 2017, as the Coordinator of the Conference of the Redemptorists of Europe. This appointment is effective as of January 1, 2018.