Letter of the Coordinator – Christmas 2018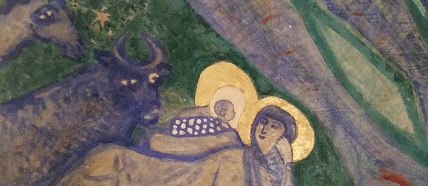 Glory to God in the highest heaven, and on earth peace to those on whom his favor rests.  (Luke 2, 14)

Dear Confreres,
Dear Lay Missionaries of the Most Holy Redeemer,
Dear Partners in Mission,
In these days we will celebrate Christmas when God took on our human condition. The readings are full of images of peace, of reconciliation and justice by which the prophets announced the coming of the Messiah. These days we hear these promises again: "He will judge between the nations and will settle disputes for many peoples. They will beat their swords into plowshares and their spears into pruning hooks."  (Isaiah 2,4). "Righteousness will be his belt and faithfulness the sash around his waist. The wolf will live with the lamb, the leopard will lie down with the goat, the calf and the lion and the yearling together; and a little child will lead them." (Isaiah 11, 5.6)
Looking at the world in which we live, we immediately see how important this message of peace is today, precisely because people experience the opposite: violent confrontation, injustice, discord. In the various countries and places in Europe where we live, we meet people who are wounded in many ways. People are looking for reconciliation, for a better life. They want to hope and do not know how. The good news that began with the child of Bethlehem has its enduring significance today. "Glory to God in the highest heaven, and on earth peace to those on whom his favor rests." (Luke 2,14).
I thank you all for your common service in the proclamation of this truly good news. My wish for you is that the celebration of Christmas may strengthen your resolve on this path.
Merry Christmas and God's blessing in the New Year 2019!
Johannes Römelt CSsR
Coordinator of Europe