Move for Albania
Albania Solidarity Campaign organized by Redemptorist of Madrid
In this time of Advent, the Association for Solidarity, a Redemptorist NGO of the Province of Madrid has started the traditional Christmas Campaign in many of Redemptorist communities. This year's motto is "Move for Albania". End of November Nature hit this country with an earthquake, in a very close area of our Redemptorist mission of Kámez (Albania). Faced with this situation we want to show solidarity and join the support and concern of so many people of goodwill who want to collaborate with people who have been affected by this natural disaster.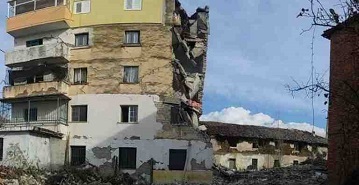 In dialogue with our Redemptorist brothers in Kámez, we have seen the possibility to combine our support for two projects. It is the Women's Care Center that we are going to support with the Christmas Campaign and the aid for the post-emergency of the earthquake.  In this way, the contributions and economic collaborations that are made in the Christmas Campaign will benefit both projects (a single account for this two objectives in Albania).
The part of the collection corresponding to the support to the victims of the earthquake will be given to Caritas Albanian for reconstruction and aid to families.
We offer all members of the Redemptorist family, anywhere in the world, the possibility of collaborating in these projects. Thank you all for your solidarity and generosity which makes it possible for us to be close to the people who need it most in these difficult times.
You can make your contributions to this account: ES8200810640690002215332.
For more information: www.asolidaridad.org