Social Ministry
 The working group on Social Ministry reflects on how we can make effective, the pastoral care of migrants and those from the margins of society who are often deprived of any pastoral help.
The group consists of following persons:
Fr. Winfried Pauly (San Clemente Province) – chairman
Fr. Urquizo Vasquez Guillermo Ulianov (France Province)
Fr. Ivan Levitsky (Lviv Province)
Sr. Renate Drexler MSsR (Wien)
Mr. Jelle Wind (San Clemente Province)
The group elaborated an understanding of Social Ministry.
The group has started an overview of different initiatives on Social Ministry.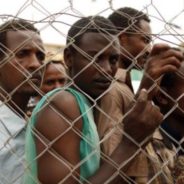 Dear Confreres, My fraternal greetings and the best wishes at the beginning of this Year. I wish you and your Provinces a fruitful time of evangelization in which we can give the joy of the Gospel to our brothers. I want to communicate that the Colloquium on the Pastoral Care of Migrants prepared by the Secretariat for Evangelization in Bochum (Germany) in May 2014, has been canceled. The reason of this decision is insufficient number of applicants who wanted to participate in it. The Social Pastoral Commission of CRE thinks that this issue...
read more